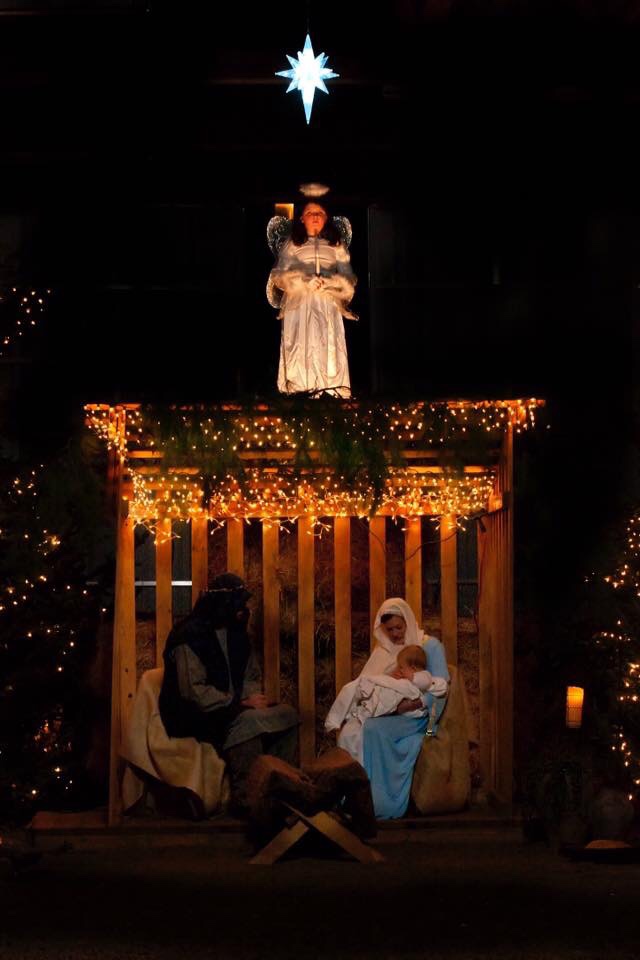 For to us a child is born, to us a son is given; and the government shall be upon his shoulder, and his name shall be called Wonderful Counselor, Mighty God, Everlasting Father, Prince of Peace. Isaiah 9:6
We are so blessed to have Jesus love us in the way that He does. We don't deserve it but He loves us freely and completely. We all need to stop, if even for a moment, and celebrate His Birth.
RHF would like to wish you all a SAFE and MERRY CHRISTMAS from our home to yours!
---
Rising Hope Farms & Horses for Hope are ministries that provide a safe and inspirational environment to interact with horses. Through these ministries, our goal and prayer is that God will use this facility to provide fun, peace and healing for all involved.
We serve as non-profit therapeutic riding facility and use equestrian activities for the purpose of contributing positively to the cognitive, physical, emotional and social well-being of those with disabilities. Therapeutic riding is also an opportunity for education and recreation that otherwise may not be available.
****Please Note****
Due to the overwhelming requests we receive from riders with disabilities that prohibit their participation in any other sport, we currently do not accept riders with ADD or ADHD as their primary diagnosis.
Rising Hope Farms is a 501(c)(3) Charitable Organization. Your contributions may qualify as tax deductions!
Our Mission
It is our mission to provide hope and healing to those with special needs in our community through faith and therapeutic horse interaction.
Click below to see an inspiring video of the ministry that is Rising Hope Farms.
Donate to support our program: